"Half Ass Acres Beautiful Mess"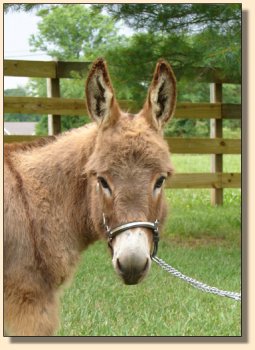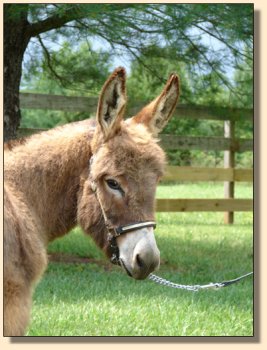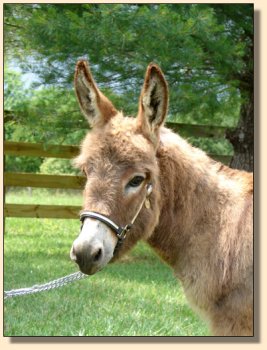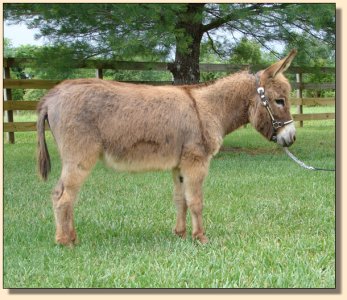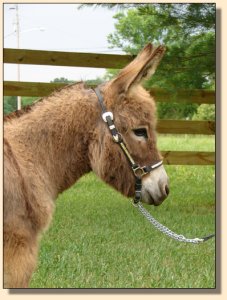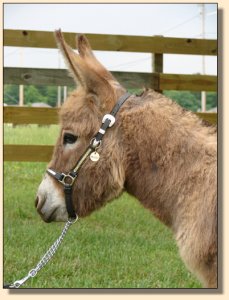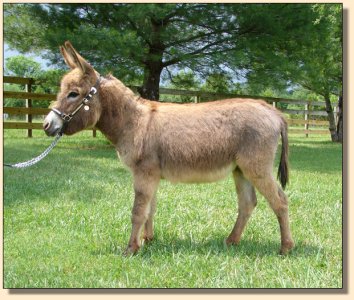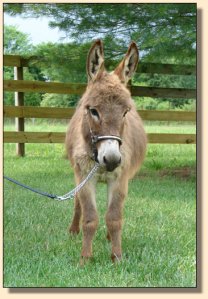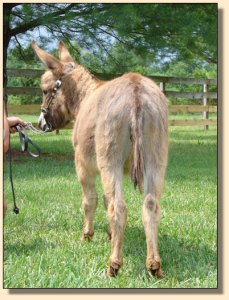 Photos above taken May 28th, 2006

Baby Photos Below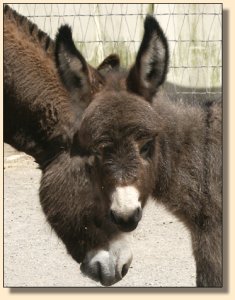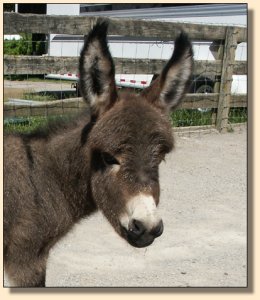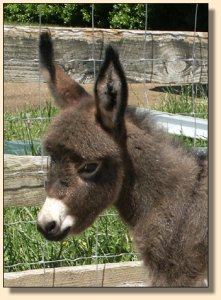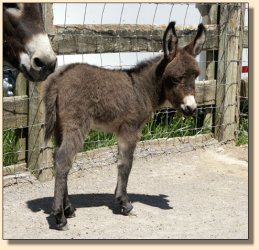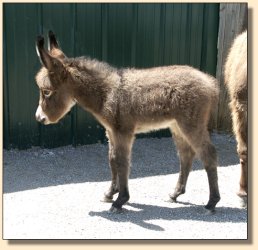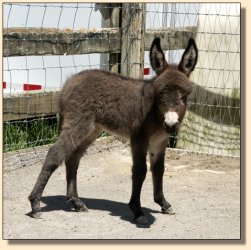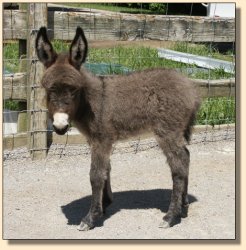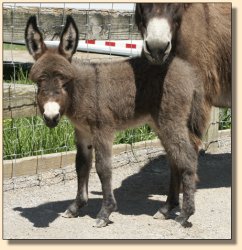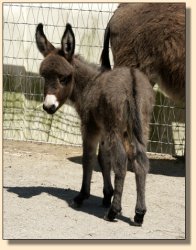 (Click photos to enlarge)
Brown Jennet
DOB 4/27/2005
Height @ 2 Days Old: 23"
Height 5/28/06: 32¼"

Sire: PGF Peppercorn, 29½" Brown
Grand Sire: My World Buster, 30¼" Sorrel
Grand Dam: Pine Grove Farm's Rhubarb, 31½" Gray-Dun

Dam: My World Holly, 34 5/8" Very Dark Brown Jennet
Grand Sire: LCR Valintino 75, (a.k.a. Red Baron), 34" Dark Sorrel
Grand Dam: MW Heidi, 31" Very Dark Brown w/NLP

Messie's mom fooled us and she foaled in the maternity ward early in the morning on the day she was scheduled to be put under the barn cam. We had a beautiful brown girl waiting for us when we went to the barn to feed and clean...so all is well that ends well!

Copyright © graphic designed by JKV Designs exclusively for Half Ass Acres!


Click here to return to our 'foal' page!
Click here to return to our 'jennets sold' page!
Click here to return to the 'brood jennet's' page!

Joe & Dayle Haworth
2359 Feed Mill Road
Chapel Hill, Tennessee 37034
Telephone: 931-364-3715
Fax: 931-364-3725

Web Page: http://www.miniaturedonkeys.net
Email: donkeys@miniaturedonkeys.net


Last Updated: May 28, 2006
Web Design by Dayle Haworth
Copyright © 1995-2010 ~ HAA Miniature Donkeys ~ All Rights Reserved